After much thought, I decided that I would like to reopen the community to anyone who would like to participate. This time, though, the community will not be hosted on LJ but on a forum. I chose a forum for several reasons:
1. A forum provides better organization and makes everything easier to find.
2. It allows everything to be maintained much easier by both moderators and members, therefore less chance of abandonment by busy maintainers.
3. The forum offers a variety of features that LJ does not that can make the community even better.
What are the differences from the old Gems community?
1. There are no applications. Everyone is accepted, however, if they start drama or do not adhere to the rules, they will be suspended and/or banned.
2. There are no minimums for participation. All we ask is that members at least log in every 60 days to stay a member.
3. The members will have more of a chance to get to know one another and make friends!
So, I am personally inviting each of my LJ friends to become the first members of the new and improved Gems. If you were not a member previously, there is no time like the present! Read over our information, and if it sounds like fun to you, please join us!

The first activities will be posted when the first member is approved!
If you do not wish to participate, that is not a problem at all, but if you do, please join in! And if you do join, I invite you to extend this invitation to all of your LJ friends as well. Please help me build up this community to be better than ever before!
Love you all!
-Mandi
Quite a few of the people on my friends list were also members of my LJ community, The Gems. I was the original owner, and after I left the community, it was managed very well by several of my friends. Apparently, the community was handed off once again and has since died. I thought about the community the other day and about how much fun it was. I had actually decided to join, but upon visiting The Gems, I learned that it had been abandoned and had died.


So if any of you missed me as I have missed you, I invite you to take up reading my journal again. I will be here as much as possible (at least 3 or 4 times a week) to provide you with as many little insights into my day to day life as possible. Stories, pictures, jokes, creations... And I will be reading your journals as much as possible, of course. I love to know what is going on in your lives.

So, for my first post, please participate by answering a few of my questions:
1. What is the most lovely thing that has happened to you or you have done in 2009 thus far?
2. What is one of your goals for 2009?

And for bonus points...
3. Give me a link to one of the posts you have made since I have been gone that you would like me to read.

And if that is too much for you, then please simply respond by telling me how you have been and if any big changes have occurred in your life that I must know about.

Talk to you soon!
Love you all!

-Mandi
Hello to friends new and old! I haven't touch my journal in ages, but I have been feeling as though I have been missing something recently. Amidst the busy days and nights of school and well, life, I've lost touch with all my dear lj friends whose lives I so enjoyed reading about and sharing with. I miss the creative magic of making posts that are both artistic and entertaining. I miss having unbiased, open souls to share my thoughts, dreams, and ideas with. (And of course my everyday misadventures, as well)
Current Mood:

accomplished


I love making new friends. I love commenting and receiving comments.
If you want to be my friend, simply comment, and tell me where you found me please!
If you want to promote to me, please do so in the previous entry.
My Journal just went Friends Only.
<3 - Mandi
My brand new community!
Does your personality sparkle? Do your looks daze and dazzle?
A Brand New Rating Community Based on Looks and Personality!
+ A unique card game and rewards system
+ Tons of great activities
+ Fun and friendly members
Do you have what it takes to be a Gem? Apply now!
15 Auto-Accepts!!
the_gems
These are the communities that I am a member of:

Come join
variations_x
, a new rating community.
alluring_faces
*Weekly themes and contests!
*An awesome points system
*STILL AUTO-ACCEPTING!!
Join This Brand New Rating Community
We base our votes on more than just looks...
This community has daily, weekly and monthly themes.
Join
not_all_beauty
today!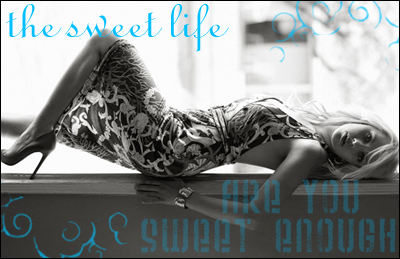 The Sweet Life is back!
We have new authority, new activites,
and a new style. Come join us.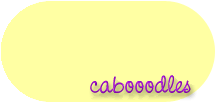 cabooodles
x_candyshop_x
You can leave as many community promotions as your little heart desires. I want to find some great communities to join, so help me out!
Current Mood:

bouncy

Current Music:

Take Me Out - Franz Ferdinand


<3 - Mandi
Hello, everyone! This is mynew journal. I'm not exactly sure how often I will write in it as I mostly want to use it for communities. But, if you think we could make friends, comment and add me. I just love to meet new people!
Current Mood:

productive

Current Music:

Vogue - Madonna